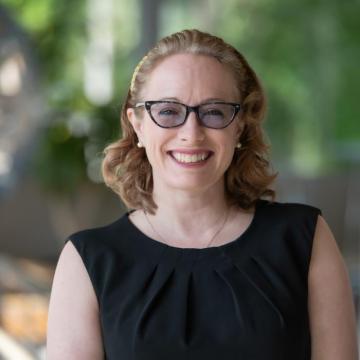 Julie Tyler, OD, FAAO
Education
OD, Indiana University
Residency in Primary Care, Nova Southeastern University College of Optometry
Chief Resident, Nova Southeastern University College of Optometry
Biography
Julie A. Tyler, O.D., FAAO received her B.A. from Creighton University and her Doctor of Optometry Degree from Indiana University School of Optometry (IU). Following graduation, Dr. Tyler completed a Residency at Nova Southeastern University (NSU) and served as Chief Resident prior to joining the faculty at NSU full-time. More recently, Dr. Tyler joined the faculty at Southern California College of Optometry (SCCO) at MBKU. 
Dr. Tyler has served in a variety of clinical and academic roles including chief of service and instructor of
record for various clinical and didactic coursework. She has been promoted to Associate Professor and received numerous teaching awards, as well as recognition as a faculty member of Gold Key Honor Society and in 2019 was inducted into Phi Kappa Phi honor society that recognizes individuals in
all academic disciplines. Dr. Tyler has authored posters and published journal articles on a variety of topics in the areas of primary care and ocular disease and is a Fellow of the American Academy of Optometry and is also a member of the COA and AOA.