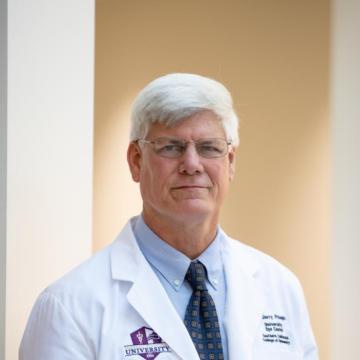 Jerry Paugh, OD, PhD
Education
OD, The Ohio State University
MS, The Ohio State University
PhD , University of New South Wales
Biography
Dr. Paugh completed his OD and MSc degrees at the Ohio State University College of Optometry, and a later PhD at the University of New South Wales in Sydney Australia.
He has conducted numerous research studies, concentrating on the diagnosis and management of dry eye, the use of fluorometry to examine epithelial barrier function, formulation residence time, and drug delivery, and the effects of contact lenses on corneal health.
Dr. Paugh is currently Professor and Associate Dean for Research at the Southern California College of Optometry in Fullerton, California, USA, where he teaches biostatistics and contact lenses. He has authored more than 24 peer-reviewed papers, published three book chapters, holds two patents, and has lectured worldwide on various clinical and academic topics. Dr. Paugh is a Diplomate in the American Academy of Optometry Cornea and Contact Lens section and has recently been awarded the Hemenger Faculty Research Award at SCCO.