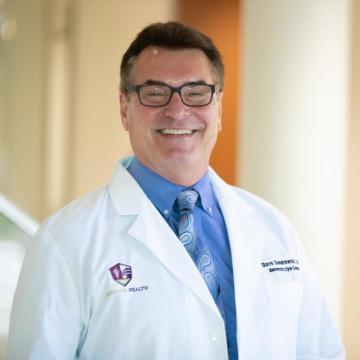 David Sendrowski, OD, FAAO
Education
BS, University of Massachusetts
OD, New England College of Optometry
Residency in Hospital-Based Optometry/Geriatrics, West Los Angeles VA Medical Center
Biography
Dr. Sendrowski is a Professor at the Southern California College of Optometry. He is presently the Chief of the Ophthalmology Consultation and Special Testing Service at the University Eye Center at Ketchum Health. He was residency trained in the area of Hospital-based primary care optometry in 1986 and he has lectured extensively in the area of ocular disease diagnosis and management at the college and continuing education venues.
He has co-authored a textbook called "Differential Diagnosis in Primary Eye Care" as well as the Thyroid Chapter is the last four editions of "Clinical Ocular Pharmacology" by Bartlett and Jaanus. He has also published several papers in the area of ocular disease and is a fellow in the American Academy of Optometry.
Dr. Sendrowski is a member of the Prospect Medical Group surgical consultation board. He also has consulted for the California Optometric Association Legislative and Education Committees. Dr. Sendrowski is a speaker for Alcon and Allergan Pharmaceuticals. He works toward the advancement of the profession and practice of Optometry.