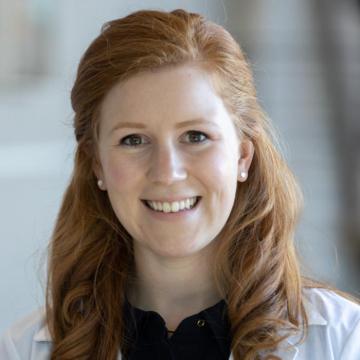 Allegra Burgher, OD, FAAO
Education
BS, Ferris State University
OD, Michigan College of Optometry at Ferris State University
Residency in Pediatric Optometry and Vision Therapy, SCCO at MBKU
Biography
Dr. Allegra Burgher is an Assistant Professor at the Southern California College of Optometry (SCCO) at Marshall B. Ketchum University. Dr. Burgher received her Doctor of Optometry degree from the Michigan College of Optometry at Ferris State University and her Bachelor of Science degree in Vision Science from Ferris State University in Big Rapids, Michigan. After graduation from optometry school, she completed the residency in Pediatric Optometry and Vision Therapy at SCCO.
Dr. Burgher is active in the clinical teaching of optometric interns in the Pediatric Vision Service & Studt Center for Vision Therapy at Ketchum Health and at the Boys and Girls Clubs of Garden Grove Vision Clinic. She is also a laboratory instructor in the Clinical Methods II, Ophthalmic Optics, and Strabismus and Amblyopia Diagnosis courses.
Dr. Burgher is a member of the American Academy of Optometry, the American Optometric Association, and the California Optometric Association.